Looking to purchase multiple copies of the same audiobook in bulk for your employees, attendees, students or congregation? AudiobooksNow offers a free bulk ordering program that makes it simple to purchase multiple copies. The free program includes:

Bulk purchasing
Greater discounts
Reporting on who has/has not activated their audiobook
The ability to resend the activation email
The ability to give unactivated audiobooks to others
The ability to give activation codes in person
To apply for the bulk ordering program simply click on the "Apply Now" button below.
Apply Now
You'll be in good company: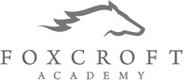 AudiobooksNow's bulk audiobook purchasing program is extremely flexible so please add any special request to your application.