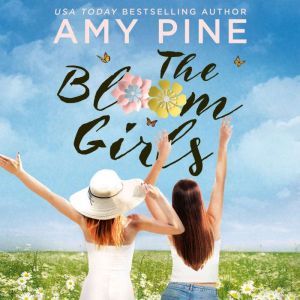 List: $27.99

| Sale: $19.59
The Bloom Girls
Format: Digital Audiobook Download
---
Synopsis
Gilmore Girls meets My Big Fat Greek Wedding in this humorous, multi-generational story about a mother and daughter who discover that life happens when you least expect it.

Gabi Bloom doesn't believe in signs. She believes in photographic evidence, the view through her camera lens, and the snap of the shutter. It's why she traveled to Europe—to satisfy her wanderlust and to kick off her photography career. But in Ireland, all of that changed when Gabi gazed into the impossibly blue eyes of an American bartender. She wasn't prepared for their intense and immediate attraction, or the fact that she'd be bringing Ethan home with her . . . as her fiancé.

Gabi's upcoming marriage is the cherry on top of her mother's current predicament. Stumbling toward forty, Alissa is a pastry chef who raised her daughter single-handedly while Gabi's father traveled the globe. Now her baby girl is getting married after a whirlwind romance and Alissa—well, Alissa is pregnant. Again. And not only is her ex the father, he wants her back. For good. Until she can figure out that part of the puzzle, Alissa is hiding her big little secret even as she helps Gabi plan a happily-ever-after wedding. But somewhere between disaster and hope, life might just bloom in a way that is breathtakingly unexpected . . .